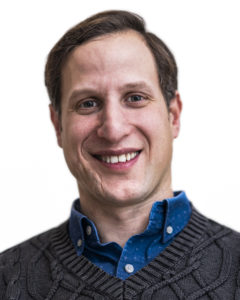 Experience
I have worked in a variety of settings and capacities empowering individuals to overcome their challenges.
My resume includes jobs with diverse populations in settings ranging from an acute psychiatric crisis ward to vocational rehabilitation sites.
Since I launched my Life Coaching practice out of my garage in 2008, I have had the honor of working closely with many individuals and their families to realize their unique pictures of success.
I am a longtime proponent of the Independent Living (IL) movement, serving six years on the State Independent Living Council (SILC) and offering a variety of services through a local IL center.
I volunteered my time at a local community counseling site as a MS intern, where I worked with clients individually and facilitated/co-facilitated groups in mindful parenting, anxiety and depression, and men's issues.
I co-founded a disability rights activist (ADAPT) chapter in Oregon, and continue to seek opportunities to make a positive impact in the lives of Oregonians discriminated against due to their disabilities.
I wrote a book, "Beyond the Horizon: Redefining Potential After Brain Injury," and delivered related workshops and presentations at conferences around the country.
I developed a mind/body adaptive martial arts program and led related workshops around the country.
Education/Certification
MS in Clinical Mental Health Counseling from Walden University, 2018
Certified Professional Coach (CPC) from Baraka Institute, 2009
Graduate course work in Rehabilitation Counseling, 2005-2006
BA from Lewis and Clark College, 2004
My Path
I grew up alongside an older brother on the autism spectrum and spent much of my childhood volunteering with programs he was involved in. Then at age 12, I was hit by a semi-truck and sustained a severe traumatic brain injury. The next fifteen years of my life were host to a long string of successes and setbacks dealing with those challenges. Near the end of those fifteen years, I was introduced to martial arts, through which I gained confidence and learned to move in ways I had before considered "out of my league." As my physical body grew stronger and more agile, so too did my mental and spiritual faculties. Since then, I have continued to seek new opportunities to improve my skill set. The satisfaction that comes with hard work and dedication has become for me the ultimate joy in life.